St Mary's was not overflowing at Cardinal George Pell's farewell. The music was magnificent and 20 bishops followed the candles and banners in procession. But the governor general, prime minister and premier were somewhere else for the night. Rows of stack-away chairs stood empty.
Pell looked weary but cheerful. Less than four hours before appearing in cope and mitre under the arc lights of the cathedral, he had been in the witness box of the royal commission into institutional responses to child abuse delivering one last apology to John Ellis. Some of the time since had been spent praying at the shrine of St Mary MacKillop.
Officials last seen in the witness box gave readings and led prayers. Not among the familiar faces at the celebrations was Ellis, once a devout Catholic who came three times a week to mass is in this building. That life is behind him now.
Though they have faced each other at the commission over the past week, they've met only once. In a sense, the meeting was routine. It's what victims of priests are offered when their battles with the church are done, every last detail settled, money paid and apologies made. As Pell's chancellor Brian Rayner explained to the commission: "I would offer the person a discussion with the cardinal, a cup of tea, where he would then personally continue that apology."
But the meeting with the cardinal archbishop in early 2009 had come after the longest, most expensive and most damaging dispute with a victim the church has fought in Australia; a dispute the church was never willing to settle; a battle in which lawyers on both sides racked up millions in costs; and a victory won at the gates of the high court which guaranteed the wealth of the church was beyond the reach of other victims of clerical sex abuse.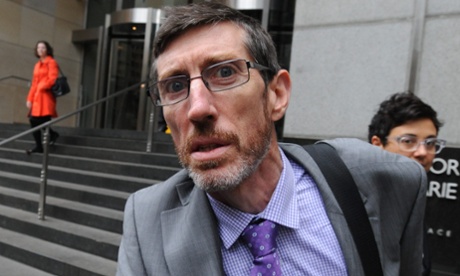 Ellis came away from his cup of tea profoundly reassured. Pell had seemed so frank. He had expressed surprise at how little money Ellis had wanted when all this began and how unwilling the archdiocese's lawyers had been to negotiate. The expression "legal abuse" was in the air; Pell promised no one would suffer in future as Ellis had suffered at the hands of the church and its lawyers.
"I left the meeting with the impression that Cardinal Pell was completely out of the loop on all of that decision making," Ellis told the commission. So who did he think was making those decisions, asked the commissioner, Justice Peter McClellan. "I was left to ponder on that. The cardinal said he didn't know."
That is hard to believe. Pell's probity is directly at issue before the commissioners. Their verdict may not be known for years. But already on the table is the view Gail Furness SC, counsel assisting the commission, has taken of the vigorous defence by Cardinal Pell of Ellis's claim: "It was to protect the coffers of the church."
[...]